Chiropractic Care for Children in Minneapolis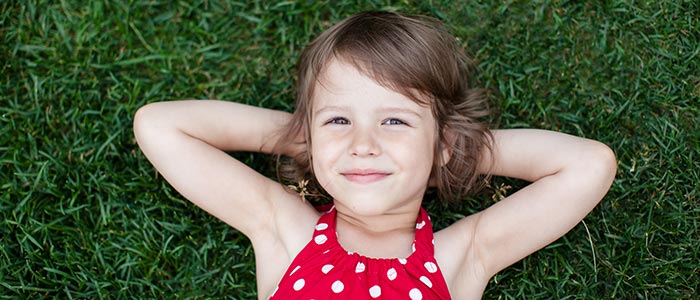 Decisions we make for ourselves aren't as intimidating as the decisions we make for our children. Visiting a chiropractor may seem simple enough as an adult, but is it normal to bring your kid to a Minneapolis chiropractic clinic?
Yes, actually. While it's always good to check that your chiropractor has experience with children, chiropractic care for kids at Uptown Chiropractic can have many benefits.
---
How Minneapolis Chiropractic Care Helps Kids
Children fall and hurt themselves a lot. They get illness and injury. While that's scary, we also all know that children are resilient. Kids get back up again and go play harder. Their bodies are constantly growing and changing, and while that hurts, it's part of growing up. Sometimes, though, those aches and pains can hinder a child's growth.
Chiropractors use gentle care to ease the body back to its natural and healthy alignment. This is true for both adults and children. When the spinal column is out of alignment, it can create a host of problems.
In babies, this sometimes presents as fussiness or colicky behavior. They can't sleep through the night because they're in pain.
In older children, they may seem not able to pay attention or to have an attitude problem. They may also be crying a lot, or just seem difficult. We often consider these to be part of growing up. And that can be true. But it can also be that their spinal column is misaligned, which creates problems like twinges of pain or fuzzy thinking. Even though they're not babies anymore, children still aren't the best at communicating what's happening with their health. These issues often show up in their behavior without explanation.
While these are common reasons to seek out chiropractic care for kids, there are also chronic spinal issues, like scoliosis.
---
Taking Your Kids in For Chiropractic Care
Bringing your child in for chiropractic care is a lot like setting up the first appointment for an adult.
If you haven't visited the chiropractor yourself first, you'll want to first research chiropractors in your area and make sure they're a good fit for your child. You can ask your friends and family for reviews and read online reviews. Visit their website to see if you get a good feeling from the office and if they mention working with children or with individuals with your particular health concerns.
The real test for finding the right chiropractor for your child is bringing them in for a first visit. Do you get a good feeling from the office staff? Do you feel welcome? Are people willing to answer your questions? Don't be afraid to ask any questions as you go along. Chiropractors and their team should be used to answering your questions and happy and willing to help you along the way.
During the first visit, the chiropractor will talk to you and your child about their medical history and concerns. An exam will be performed. The chiropractor will then perform gentle and non-invasive care. This will give the chiropractor more information on what works for your child and will also help provide some immediate relief.
If it's determined there are ongoing issues that a care plan could help with, the chiropractor will work with you and your child to create a plan moving forward. This plan will focus on helping your child achieve optimal wellness.
While you may not be as familiar with taking your kids in for chiropractic care, it is a normal and common practice to help children grow up healthier and happier.
If you have more questions, always feel free to call Uptown Chiropractic to get answers.
OFFICE HOURS
Monday
8:00am - 12:00pm
2:00pm - 6:00pm
---
Tuesday
2:00pm - 6:00pm
---
Wednesday
8:00am - 12:00pm
2:00pm - 6:00pm
---
Thursday
7:45am - 12:00pm
2:00pm - 6:00pm
---
Friday
9:00am - 12:00pm
---
Saturday
Closed