Relief from Whiplash with Chiropractic Care in Minneapolis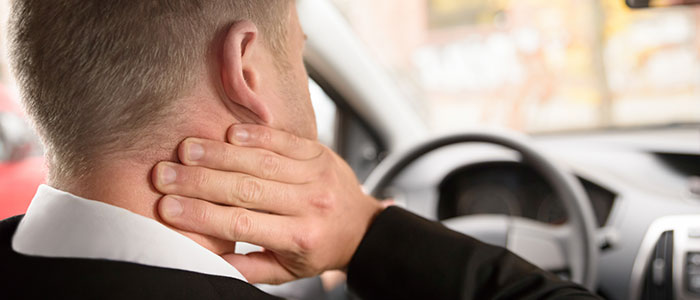 If you have whiplash in Minneapolis, or even suspect it, you should visit a healthcare provider right away. The sooner you start to care for whiplash, the better for your health. Chiropractors address whiplash injuries every day using a variety of techniques, depending on your symptoms and injury.
---
What Causes Whiplash
Most people associate whiplash with a car accident. It's true that whiplash can happen this way. It's one of the most common injuries to result from a car accident and one of the common ways this injury happens. It's important to know that it can happen in many other accidents though. Whiplash is a common sports-related injury. It can happen when you take a hard fall, go on a particularly eventful amusement park ride, or when someone suddenly pulls on your arm too hard.
Whiplash happens when your head suddenly moves forward and then back. This rapid movement is thought of as a lash whipping. It isn't good for the neck and can cause a lot of problems.
---
Symptoms of Whiplash
If you've been in an accident, it's a good idea to get checked out even if you aren't experiencing symptoms. The symptoms of whiplash may not be immediately recognized and sometimes don't show up until a few days after the accident.
Symptoms of whiplash include neck pain, stiffness, blurred vision, headaches, fatigue, vertigo, dizziness, a difficult time concentrating, and pain in the arms, shoulders, or upper back.
---
Chiropractic Care For Whiplash
Every instance of whiplash is different. Your chiropractor will perform an exam to see how you're doing. This means they won't just check your neck, but your entire spinal column. They will ask you questions about your health, including your history before the accident to get a read on how you're doing. They may also require x-rays or other imaging to get a closer look at what's happening with your health.
Once they're clear on your symptoms and situation, they may use a variety of techniques to address your whiplash.
Spinal manipulation is a common chiropractic technique and the first one many people associate with chiropractors. This is where they will use non-invasive techniques to manipulate your spinal column and make sure everything is properly aligned. When one small piece of your spinal column is misaligned, it can cause a world of health problems. This should provide some immediate relief.
They may also use manual therapies for soft tissue injuries. If your muscles and/or ligaments have been injured, these will help them heal.
Your chiropractor at Uptown Chiropractic may use muscle stimulation or muscle relaxation techniques. This will involve gently stretching the muscles to relieve tension. It may also include finger techniques for pressure points. This will lead to pain relief.
One common problem from whiplash is the movement of the discs in your spinal column. Your chiropractor will help you through some McKenzie exercises in the office and teach them to you so you can do them at home. This will help with healing from your injuries.
---
Chiropractic Care for Whiplash
So what can you expect from chiropractic care for whiplash? A closer look at your individual injuries and a host of chiropractic care techniques suited to what will work best for your health.
Do you have questions about a recent injury or neck pain? Contact Uptown Chiropractic today.
OFFICE HOURS
Monday
8:00am - 12:00pm
2:00pm - 6:00pm
---
Tuesday
2:00pm - 6:00pm
---
Wednesday
8:00am - 12:00pm
2:00pm - 6:00pm
---
Thursday
7:45am - 12:00pm
2:00pm - 6:00pm
---
Friday
9:00am - 12:00pm
---
Saturday
Closed